Skip to Content
4 Reasons to See an Emergency Dentist Right Away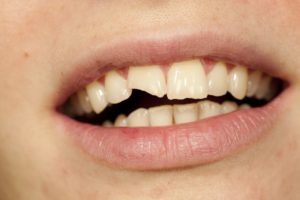 Do you always need to see the dentist for toothache if the pain's not that bad? Is it all right to ignore a cracked tooth if you don't feel anything? Sometimes it can be hard to tell what's truly a dental emergency and what's not. It's important to be able to tell the difference so that if a severe oral health issue does arise, you'll know to call your emergency dentist in Valparaiso right away! Here are 4 common, urgent problems that will need immediate attention.
1. Knocked-Out Teeth
Of all dental emergencies, this might be the most time-sensitive. A knocked-out tooth can be replanted, but the procedure has to be done quickly – usually within an hour – or else it might be lost for good. Missing teeth can lead to a misaligned bite and other potentially severe health issues, so it's always best to fix the problem right away if you can. Until you get to your appointment, keep the tooth moist by storing it in milk or in your cheek. Ideally, you should try to put it back into its socket. (Remember: always pick the tooth up by the end you chew with, not the root.)
2. Broken or Cracked Teeth
A broken, cracked or chipped tooth can potentially cause a lot of pain, especially while chewing or when exposed to extreme temperatures. On the other hand, sometimes the damage might not actually be severe enough to cause problems; the only way to be sure is to have an examination done. While you're waiting to be seen for a damaged tooth, you can use over-the-counter pain medications to control any discomfort. If there are any sharp edges that are irritating your tongue or the inside of your mouth, cover them with dental wax or sugarless gum.
3. Toothache
Sometimes a toothache just means there's a piece of food stuck in your mouth that can be removed with dental floss. Other toothaches are more serious as they could be a sign of infection. If the pain is severe and lasts longer than a couple of days, or if it's accompanied by a fever or earache, call your dentist as soon as possible. An ice pack can be used to reduce any swelling that an infection has caused.
4. Damaged Crown
A crown is usually meant to protect an already-damaged tooth, so if it falls or cracks, you could be at a higher risk of infection or of breaking the tooth further. While you are waiting to have it fixed, you can try reattaching the crown with toothpaste or denture adhesive. Avoid chewing on the side of the afflicted tooth.
These are just some of the most common emergencies; your dentist can tell you about other dangerous oral health problems and advise you on how to handle them. Make sure you're always prepared for the worst!
About the Practice
At Smiles of Valparaiso & Associates, our dentists are committed to learning and growing through continuing education so that they can always provide you the best state-of-the-art care available. We use a variety of advanced tools such as intra-oral cameras and DIAGNOdent (laser cavity detection) that let us effectively diagnose and treat all kinds of dental emergencies. To schedule an appointment, visit our website or call 219-531-8914.