Skip to Content
What You Should Know About Dental Implants in Valparaiso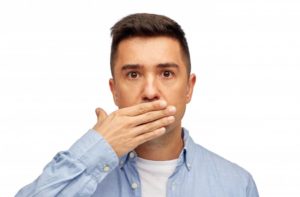 When you are missing a tooth or living with a tooth that is failing, it greatly affects the quality of your life. Everyday activities like chewing and smiling become painful and embarrassing. The good news is that modern dentistry offers excellent solutions for replacing your tooth and restoring your confidence. Dental implants in Valparaiso are an excellent choice and here's what you should know to determine the right treatment for your needs.
What Is a Dental Implant?
Dental implants are comprised of three parts that work together to give you the look and feel of a natural tooth, these are:
The implant, which is placed into the jawbone to take the place of your root
The abutment, which is used to attach the implant and crown together
The crown, which is the portion you see above the gum line and is designed to closely mimic your lost tooth in both function and aesthetics
The Benefits of a Dental Implant
Choosing a dental implant is a wise decision for your long-term oral health because an implant has the potential to last a lifetime with regular checkups and excellent home care. This is because when a dental implant is placed into your jawbone, it naturally fuses with it because it is made of titanium, which is biocompatible. It actually acts as your root and keeps your jawbone healthy and stimulated, while also creating a firm foundation for your new tooth.
Your new tooth is comprised of ceramic porcelain, which is durable and can be custom shaded to match your existing teeth. This allows it to blend flawlessly with your smile and give you the function of eating and chewing that was lost with your compromised tooth.
The Process of Getting an Implant
Your implant will be placed into your jawbone during a simple surgical procedure. If you have lost density in your jawbone due to periodontal disease or other reasons, a bone grafting procedure may be needed to rebuild your jawbone prior to placing your implant. Bone grafting uses either synthetic or natural bone material to integrate with your bone and build it up to properly support your dental implant.
Your implant will need a few months to integrate and fully fuse with your bone, so your crown will be placed after the healing process is completed.
Is a Dental Implant Right for You?
If you would like to learn more about dental implants, the next step is to schedule an appointment with your dentist in Valparaiso to determine if it's the best procedure for your needs.
Don't live with the burden of a failing tooth any longer. Your new smile is just a phone call away!
About Elite Dental Partners
Are you looking for comprehensive dental services delivered in a warm and friendly environment? You are looking for Elite Dental Partners! At our practice, four talented dentists combined their skills and expertise to provide patients with all the services they need to achieve and maintain a healthy and beautiful smile for a lifetime.
To contact Elite Dental Partners call 219-531-8914 or contact us through our website.