Skip to Content
The Dentist in Valparaiso says, "Stop smoking!"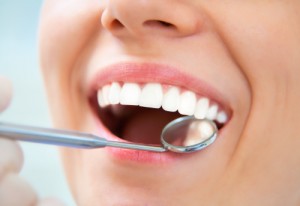 According to the World Health Organization, about one-third of the world's adult population uses tobacco of some variety, and of those, 50 percent will die prematurely. Smoking causes many diseases, hurts nearly every bodily organ, and generally reduces a smoker's health. Smokers are more likely to suffer from cardiovascular disease, stroke, and lung cancer. Beyond these systemic illnesses, tobacco use also adversely affects oral health. With this in mind, the dentists and the staff at Smiles of Valparaiso & Associates in Valparaiso IN would like to encourage you, our dear patient, to eliminate tobacco of any kind from your life.
Among the oral health problems that are linked to tobacco are:
Gum disease, both gingivitis, and periodontitis
Oral cancer
Bad breath
Failure of dental implants
Slower healing after oral surgery, gum disease treatment, or tooth extraction
Yellowed and stained teeth
Gum Disease and Smoking
Smoking—whether cigarettes, cigars or pipes—as well as chewing tobacco is linked to both gingivitis, the early stage of gum disease, as well as periodontitis, the later stage. Specifically, smoking affects the strength of the attachment between your teeth and the supporting gum and bone tissue. Moreover, there is evidence to prove that smoke prevents gum tissue cells from functioning normally. Unable to perform, these cells are more likely to become infected—and gum disease is a bacterial infection. In addition, tobacco use interferes with normal blood flow, not just throughout the body, but to your gums, as well. This may explain why smokers have a harder time healing after oral treatment.
Oral Cancer and Smoking
According to the Oral Cancer Foundation, approximately 45,750 American adults are diagnosed with cancer every year; more than 8,650 Americans will die of oral cancer. For those diagnosed with oral or pharyngeal cancer, the five-year survival rate is slightly higher than 50 percent. Although there are other behaviors that are linked to oral cancer—excessive consumption of alcohol, for example—the chief risk factor associated with oral cancer is smoking or chewing tobacco. Thus, one of the best things you can do to prevent oral cancer, according to northwest Indiana dentist Smiles of Valparaiso is to "kick the habit." In addition, be sure to schedule regular dental checkups with your Valparaiso dentist where one of our skilled dental assistants or hygienists will conduct a thorough oral cancer screening.
Call Our Office Today
If you would like to know more about the connection between smoking and oral cancer, or if it's time for one of your biannual checkups, then call Smiles of Valparaiso. With offices in Valparaiso, IN, we also conveniently serve people from Portage, Porter, La Porte, Michigan City, and Wheeler and nearby NWI cities.