Skip to Content
Cosmetic Dentistry in Valparaiso Can Change Your Life! Here's How: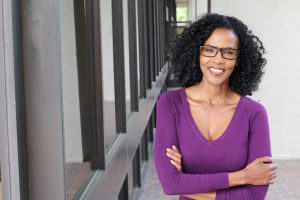 Did you know that besides your eyes, your smile is one of the first things people notice when they meet you? What kind of impression is your smile making? Did you know that people with beautiful teeth are perceived as more confident, happier, and more successful? If you're not satisfied with your smile and what it says about you, cosmetic dentistry may be the solution you're looking for. Cosmetic dentistry in Valparaiso can change your life! Here's how:
Teeth Whitening
One of the easiest ways to make a huge impact on your smile is to whiten your teeth. Many of our patients actually report that it actually takes years off of their appearance! At Smiles of Valparaiso & Associates, we offer our patients convenient and fast ZOOM! in-office whitening treatment. In one short appointment, ZOOM! can remove some of the deepest staining and discoloration.
First, we'll put protective barriers around your gums and soft tissues to protect them from the whitening gel. Then we'll apply ZOOM!'s scientifically developed whitening gel and activate it with a special light. We finish with a fluoride treatment designed to reduce sensitivity, and the result is a smile six to ten shades lighter than when you started.
Porcelain Veneers
You know those Hollywood smiles you admire? Did you know that many of them are enhanced with porcelain veneers? Veneers are best described as a thin layer of porcelain that fits over your tooth structure; veneers are ideal for repairing issues such as:
Gaps and spacing between teeth
Discoloration and staining
Misaligned teeth
Small fractures and chipping
Wear
Misshapen teeth
Veneers are custom shaded to enhance your smile, and because they're stain-resistant, they won't discolor at the rate of your natural tooth. They also add strength and longevity to your teeth because they're directly bonded to each tooth.
Porcelain veneers are a great way to repair one or two teeth, but they're best utilized to enhance an entire smile.
Invisalign
For patients living with crooked or misaligned teeth, Invisalign offers a way to discreetly straighten your smile. Instead of using traditional metal brackets and wires, Invisalign utilizes clear plastic aligners that apply gentle pressure and gradually straighten your teeth. Aligners are removable for brushing and eating, so there are no restrictions on your diet and home care routine as there is with traditional orthodontics.
These are just a few of the options our talented team of doctors may suggest for your smile. If you've considered enhancing your smile, the first place to start is a consultation with one of our doctors. Contact our office today to schedule your appointment and learn about the possibilities for your smile!