Skip to Content
Keep Your Smile Happy and Healthy with a Wide Variety of Cosmetic Dentistry Options from Dr. Arnold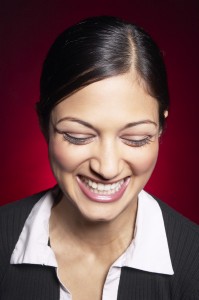 While optimal dental health should certainly be your top priority, maintaining a smile that's visually beautiful is a big concern for many patients as well – and why not? White, straight teeth can truly make a difference in professional and social settings; they imply a myriad of positive attributes, such as success, youth, vitality, confidence, and much more. Here at Smiles of Valparaiso & Associates, we welcome all cosmetic problems to our Valparaiso location – with our menu of cosmetic dentistry procedures and treatments, we'll be sure to find the solution that's perfect for your needs and goals!
Our available cosmetic dentistry services include:
Dental Implants
All-Porcelain Onlays
Tooth-Colored Fillings
Aesthetic Bridges
Cosmetic Bonding
As you can see, many of our restorative dentistry procedures have valuable cosmetic benefits as well in order to suit both your health and self-confidence when it comes to your smile! Plus, with our cutting-edge laser dentistry options and various other advanced dental technologies, you'll be sure to have a completely comfortable experience at our offices.
Contact Smiles of Valparaiso & Associates in Valparaiso if you have any questions about our cosmetic dentistry procedures, or if you'd like to go ahead and schedule an appointment. Above all else, our team believes in patient comfort – we welcome smiles of all ages to participate in our warm, friendly care that's sure to put your mind at ease as we pamper your teeth and gums and make them truly shine again.