Skip to Content
Time is Running Out to Visit Your Dentist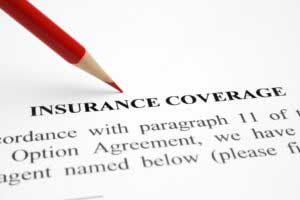 Believe it or not, we are already halfway through the year. As the first few months flew by, now is the time for summer vacations and warm weather. Before you move forward with your travel plans, there is something else that should be at the top of your priority list – your dental insurance. With the year already halfway over, you are running out of time to use your remaining benefits before they expire. As you prepare for the months ahead, make sure a trip to your dentist is on your to-do list.
Understanding Your Dental Coverage
Every month you pay premiums for your specific policy, which gives you access to comprehensive preventive coverage. Although you may not feel a routine cleaning and checkup is necessary, semi-annual appointments are vital to keeping your teeth and gums healthy. As a result, they can lower your overall dental expenses. In fact, research shows every $1 spent on prevention can save $8 to $50 on restorative or emergency care. Since you have dental insurance, you can visit your dentist twice a year for minimal out-of-pocket expense.
Even with the best preventive approach, an issue can still arise, like a cavity. You are given an annual allowance to use toward restorative treatments after paying your annual deductible. On average, you can expect your insurance to pay between 50% to 80% for minor and major restorative treatments until you reach your annual limit.
In-Network VS. Out-of-Network
Your insurance carrier likely recommends you visit an in-network dentist to make the most of your insurance policy. This means they have pre-negotiated rates with the dentist to lower the amount you need to pay. You still have the freedom to visit any dentist, but if they are out-of-network, you will need to pay the difference between the dentist's fees and your insurance's allowable coverage.
Maximizing Your Benefits
Your policy gives you the coverage you need to reach and maintain optimal oral health. Unfortunately, your benefits expire at the end of the year. You will not be reimbursed for your premiums, deductible, or any unused coverage. With less than 3% of Americans meeting or exceeding their annual benefits, you could be among those who are wasting hundreds to thousands of dollars every year.
Your dental office will help you make the most of your yearly coverage to ensure you use your benefits to their full potential. They work on your behalf with the insurance carrier to file the necessary claims and forms to reduce the amount you need to pay.
Don't Wait to Call Your Dentist
Time is running out to use your remaining dental coverage. Do not wait until it is too late to schedule an appointment with your dentist.
About Smiles of Valparaiso & Associates
Our office strives to provide exceptional dental care to create and enhance the smiles of our patients. We work with many leading insurance carriers to keep our services affordable. If you need an appointment before the end of the year, contact our office today to schedule your visit.