Skip to Content
Revitalize Your Smile and Your Appearance in Valparaiso with Porcelain Veneers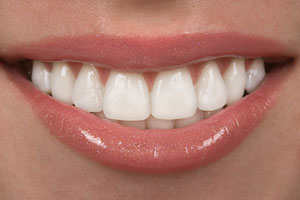 A great smile can have countless benefits in everyday life – and there's absolutely no reason why they should have to be out of reach! Patients of all ages and walks of life suffer from small cosmetic issues, such as stains, gaps, even chips, and cracks. While there are several dental procedures available to take care of them and restore a beautiful, uniform appearance to your smile, wouldn't it be much easier to simply have them all erased with a single, transformative treatment? Here at Smiles of Valparaiso & Associates in Valparaiso, we understand the strains that money and time can put on your dental dreams. That's why we're sure to offer a solution that can truly satisfy both your goals and your budget: porcelain veneers. With the help of porcelain veneers, you can finally cover up the imperfections you've tried to hide for years and smile with confidence again!
What Exactly Are Porcelain Veneers?
Veneers are beautiful, custom made pieces of dental porcelain that are crafted to fit over your existing front teeth. Instead of a one-size-fits-all solution, Dr. Arnold and his skilled associates will take every precaution to ensure that your new porcelain veneers fit your unique look; we'll rely on diagnostic wax-ups, photos of similar cases, and computer enhancements programs to do so!
Porcelain veneers have several benefits, including:
Resilience – they're unaffected by nearly all foods and other products that could cause unsightly stains!
Near-Invisibility – wafer-thin and completely natural-looking, you never have to worry about your friends or family noticing that you've had dental work done!
Ease – the porcelain veneers procedure is completed after only a few short appointments, and they're replaceable in the unlikely event that they're damaged!
Contact Smiles of Valparaiso & Associates today! We can't wait to improve your smile and self-confidence with our wide variety of transformative dental services. We have two locations in Valparaiso for your needs.