Skip to Content
Porcelain Veneers Valparaiso Seeks for Celebrity Smiles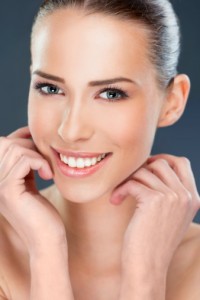 As a busy, confident adult, you need to put your best impression forward daily. Maybe it's part of your job, or perhaps you just like feeling and looking good every day, no matter the occasion. Have you looked at your teeth lately? Your smile is probably the thing people remember the most about you — and you should make sure it looks as dazzling as possible. You don't need severely stained or damaged teeth to be a good candidate for cosmetic dentistry. If you think your teeth could benefit from a spruce up this fall, keep reading to learn what the team at Smiles of Valparaiso can do for you with porcelain veneers in Valparaiso, IN!
Modern Porcelain Veneers
For decades, people have chosen crowns as a way to enhance their teeth. But now, that's not always the best choice for aesthetic changes to a smile — if it's not the best option for you, your Valparaiso dentist will recommend porcelain veneers.
What Is a Porcelain Veneer?
Today's porcelain veneers are custom-made shells that cover the front surface of your teeth and match the shape and color of your teeth. Porcelain veneers dramatically improve the aesthetics of your smile by changing tooth color, size, length, or length — whatever you need to achieve the unforgettable smile you deserve.
Porcelain Veneer Procedure
The porcelain veneer procedure can usually be completed in just three visits to your dentist.
The consultation. This initial visit gives you the chance to talk openly with your dentist about what you would like to achieve with porcelain veneers. Regis Philbin? Julia Roberts? It might help to bring in photos of smiles you like. Don't hold any relevant information back during this appointment — open communication is crucial to getting the smile you want.
The second appointment is when your dentist removes a tiny layer of enamel from the tooth's surface to make room for the new veneer. You have impressions of your teeth made in preparation for the final visit, and you leave with a temporary veneer.
Final placement. To place your veneers in the final appointment, your dentist cleans your teeth and applies a special cement to attach the veneer. After a special drying light is allowed to work its magic, your dentist checks to ensure the bite fits together and can make any necessary adjustments. The result? A stunning smile you can't wait to show off.
Find Out If You're a Candidate for Porcelain Veneers Today
If your teeth are discolored, worn down, chipped or broken, uneven, irregularly shaped or severely gapped — or if you just think your smile could benefit from a tune-up — you're likely an excellent candidate for porcelain veneers. At Smiles of Valparaiso, we've been helping patients achieve their smile dreams with porcelain veneers for years. The only way to know for sure if you're a good candidate for this exceptional treatment is to request your appointment today. We love to help our neighbors in Valparaiso, and all of Northwest Indiana achieve their smile dreams!