Skip to Content
New in Town? 5 Tips for Finding a Family Dentist in Valparaiso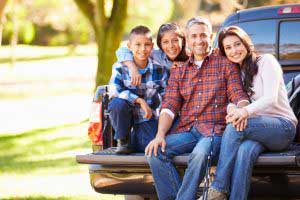 Northwest Indiana is a beautiful place to live — if you're new in town, we want to send you a warm welcome to Chesterton! We hope to see you around town this fall. If you're a recent arrival (or even if you've been here for years), you may not have a family dentist yet. With so many options in town, how to make the right decision? We've got some tips. Follow these five steps for finding a family dentist in Chesterton!
#1: Start Big
Don't limit yourself in the beginning. The best dentist for you and your family may not be the one that's right around from school or work (as convenient as that would be). Start your search by looking in the general area, and then narrow the list down based on the following factors.
#2: Consider Your Needs
Right now, your requirements for a dentist may be basic — like general checkups and cleanings for your family. But what about later, when someone needs tooth replacement? Or when you decide you'd like to undergo some treatments in cosmetic dentistry? You don't want to have to start the search all over again. Choosing a dentist who meets a full list of needs is the best way to make things easier on yourself in the long run.
#3: Weigh the Benefits of a Team
Family dentists range from a single dentist in a small practice, a group of doctors in one office, or big-box chains catering to a variety of patients. Think about the potential benefits and drawbacks of each. A single-provider practice may have a super personalized feel, but it also relies on the expertise of just one doctor. And big-box chains may offer more affordable care, but cheaper services often come at the cost of quality. Choosing a smaller team of dentists is a good way to benefit from a variety of specialties without sacrificing personalization at the same time.
#4: Think About Insurance
If you have dental insurance, one of the first things you will need to find out is whether or not your potential family dentist accepts your plan. Even if you don't see your provider listed on their website or along with their in-network providers, you should still call to see if the practice will work with your plan. Dental practices that are not in-network with any insurance providers may offer special discounts to help make receiving dental care more affordable.
#5: Trust Your First Impression
First impressions count — and they're just as important as ever when you're selecting a family dentist. Take some time to go to the office before you make your decision. What vibe does the practice give off? Is it warm and personal? Does the staff take the time to greet you and answer any questions you have? If you have a good feeling after visiting the practice, that's great. Go with it. If not, keep looking until you find a dental office that feels like home!
We're confident that the team at Smiles of Valparaiso & Associates offers the quality comprehensive care you're looking for. Come check us out! Contact our office to discuss your family's smile needs or to schedule an appointment today.