Skip to Content
Laser-Focused Results with Help from Your Family Dentist!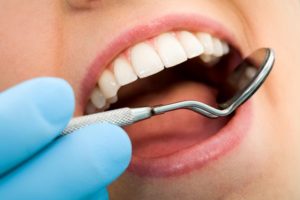 The world of dentistry is constantly changing. Thus, it's valuable to work with a family dentist in Valparaiso who stays ahead of the curve when it comes to technological advancements. An example is laser dentistry. A fairly new application, it offers several benefits. Learn about the new era in dentistry as you continue reading!
How Does Laser Dentistry Work?
One of the most feared aspects of dentistry is the dreaded drill. For many patients, the latter can cause serious anxiety that prevents them from receiving the dental care they need.
The dental drill generates heat and vibration, which can cause discomfort. This problem is eliminated, though, with the Waterlase laser. That's because it relies on hydrokinetic (water movement) cutting to operate.
The Perks of Laser Dentistry
Because of its "hi-tech" design, Waterlase offers the following benefits:
Up to 99% of the procedures done using Waterlase don't require any anesthesia.
Its usage of concentrated energy allows it to remove enamel, dentin, and decay faster than the traditional methods.
A versatile tool, it can be used for such procedures as cavity preparation, root canal therapy, bone procedures, and gum reshaping.
It provides a better chance of preserving the surrounding bone and tissue because of its pinpoint accuracy.
Waterlase for Special Populations
The benefits of Waterlase extend even further. If either of the following scenarios applies to you, then laser therapy could be a game-changer:
Taking Blood Thinners – If you're taking a blood thinner like aspirin or a prescribed medication, then laser therapy creates a lesser chance of excessive bleeding during treatment.
Diagnosed with High Blood Pressure – One of the common agents in local anesthesia is Epinephrine, which can interfere with hypertension medication. For such situations, laser dentistry comes in handy.
Allergies and Sensitivities – The Waterlase laser is also an effective alternative for people who are allergic or hypersensitive to Epinephrine. Since there is no need for anesthesia with the usage of this form of laser dentistry, this variable is eliminated.
Does Dental Insurance Cover Laser Therapy?
Typically, treatment with Waterlase will cost more than traditional methods that use a drill. Before receiving care, you'll need to check with your dental insurance provider to make sure your benefits will cover laser therapy.
What's most important is for you to receive the care you need so your oral health can be fully restored. To learn more about treatment with Waterlase and to determine whether the process is a good fit for you, reach out to your local dentist today.