Skip to Content
Healthy Teeth Healthy Life from the Family Dentist Northwest Indiana Prefers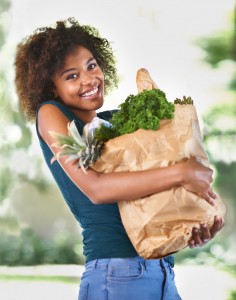 If eating broccoli caused heart disease, stroke, kidney and liver failure, diabetes, and pre-term or low-weight birth, would you stop eating broccoli? For many US adults, it seems that there is an endless list of things that are bad for you, and need to be given up smoking, drinking alcohol, eating sugary foods, eating carbs, drinking coffee. It's never-ending. What if we told you that there was an easy way to reduce your risk for numerous systemic illnesses without giving anything up? At Smiles of Valparaiso & Associates, we want patients to understand that maintaining oral health with regular brushing, flossing, and visits to our convenient Valparaiso, IN office, significantly decreases the likelihood of developing numerous chronic illnesses. Call to find out more about your oral and whole-body health or to schedule an appointment with our Chesteron, IN team.
"More Than 50% of US Adults Have Periodontal Disease" – President of the American Academy of Periodontology
In an alarming interview regarding oral health in the US, Dr. Joan Otomo-Corgel revealed that the number of adults suffering from gum disease was more than two times the number suffering from diabetes. Additionally, Dr. Otomo-Corgel referenced recent studies connecting periodontal disease with kidney and liver failure, blood clots, cardiovascular disease, and more. With astounding statistics like these, one would assume that people were taking oral health seriously, but a recent survey reported that more people own smartphones than toothbrushes.
The Family Dentist Valparaiso Trusts for Optimal Oral Health Care
At Smiles of Valparaiso & Associates, we offer patients the skills and treatment they need to achieve and maintain the optimal level of oral health, and as an added bonus, we're helping them lead happier healthier lives. Gum disease can be life-threatening, but it's 100% preventable. For optimal oral health, keep it simple:
Brush two times every day for at least two minutes at a time.
Brush with the bristles at a 45-degree angle half on the gum line and a half on the tooth directly below.
Wait 30 minutes after brushing before eating or drinking.
Floss every day, and make sure you floss around both sides of every tooth (make a "C" shape around the tooth) below the gum line.
Every six months, Visit the family dentist Northwest Indiana loves for professional dental cleanings and examinations.
Patients who practice consistent, thorough oral health care significantly reduce their risk for gum disease, and regular dental examinations allow our Smiles of Valparaiso & Associates team to diagnose and treat gum disease at its earliest possible stages. By decreasing the cases of periodontal disease among our patients, your Valparaiso dentist hopes to help more patients keep their natural teeth for life, stay healthier, and live longer.
Call the Family Dentist Valparaiso Residents Rely On – Smiles of Valparaiso & Associates
Whether you're in need of a regular preventive dental examination or more complex dentistry services, our dentists are here to help. We have a conveniently located office in Valparaiso, and we welcome patients from the surrounding communities throughout Northwest Indiana. Call to make an appointment today.