Skip to Content
Have a Fear-Free Experience in the Dentist's Chair with Sedation Dentistry from Smiles of Valparaiso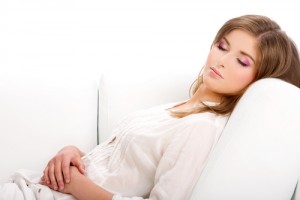 The thought of taking a trip to the dentist's office can be a frightening one, especially if you know your teeth are in need of treatment. If this embarrasses you, though, don't worry – dental anxiety is a very common problem. However, you don't want to let your teeth and gums go untreated for too long; after all, any problems you're currently experiencing could only become worse and end up requiring more time to fix. Thankfully, our excellent team at Smiles of Valparaiso & Associates has the perfect solution: sedation dentistry. With the help of one of effective sedation dentistry techniques, you can feel calm and relaxed in the dentist's chair while Dr. Arnold and his staff work to give you the healthy, five-star smile you've always wanted. Our offices in Naperville, and Valparaiso all can offer you these advanced, comfortable methods.
Our sedation dentistry services include:
Nitrous oxide – often referred to as "laughing gas," this sedation dentistry technique is administered through a mask that fits over your nose, and its effects take hold quickly, resulting in feelings of relaxation and even euphoria. No injection is required, and the level of gas you're receiving can be quickly and easily altered if you feel uncomfortable at any point during the procedure. Best of all, you'll be back to normal in a matter of minutes following your procedure, meaning you can return to work, run errands, and even drive without needing a companion to accompany you!
Oral sedation – this method is helpful for patients who suffer from more severe dental fear. We'll first prescribe you a sedative that you'll take at a predetermined time before your appointment. Then, you simply have a trusted companion bring you the appointment, where our team will help you feel comfortable. Again, you'll experience feelings of deep relaxation and contentment; in fact, many patients don't even remember any dental work being done once it's over! Then, just have your friend or family member drive you home again.
Don't let fear keep you from pursuing the dental work you need! At Smiles of Valparaiso & Associates, our team wants to give you the happy, healthy teeth you deserve. Contact our Naperville, or Valparaiso office today if you have any questions about sedation dentistry, or if you're ready to schedule an appointment.