Skip to Content
Does the Dentist Scare You? We Can Help!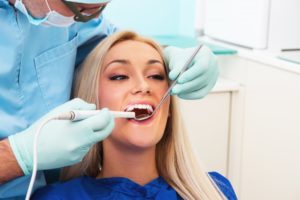 Do you get butterflies in your stomach—not the good kind—when the dentist tells you to, "Open wide!" If so, you shouldn't let your dental phobia keep you from getting the dental care your smile desperately needs to stay strong and healthy. Most patients end up avoiding the dentist, which only makes your oral health problems worse. Our dental team at Smiles of Valparaiso & Associates understands it's not the easiest thing to pick up the phone and schedule an appointment if you dread visiting dental offices. Fortunately, your dentist in Valparaiso can help you feel comfortable receiving dental treatments with a single, safe, small pill.
Overcome Your Fear with Your Sedation Dentist in Valparaiso
When you choose to visit our dental practice, you're trusting our team to make every experience a positive one. We keep our patient's comfort and safety up as our highest priorities. That's why we offer oral conscious sedation for patients that are going to undergo a treatment that may initially make them feel uneasy.
Who is a suitable candidate for oral conscious sedation?
You don't have to just be fearful of the dentist to possibly receive our helpful sedation services. If you're considering sedation dentistry from our office, ask yourself these questions. If you answer yes to them, you may be the perfect candidate for this sedative:
Do you struggle with the idea of facing an upcoming dental treatment?
Do you have a low tolerance for pain?
Do you have highly sensitive teeth?
Is it difficult for you to sit in one place for an extended period?
Do you have a strong gag reflex?
Are you trying to complete multiple dental treatments in a single office visit?
What will my dental appointment look like?
Don't feel bad if you answered yes to any of the questions above—or even all of them! You can still receive the dental care you need. Typically, this is how a dental appointment will work if you need assistance from our doctors and this sedative.
If we confirm that you're a viable candidate for oral conscious sedation, we will prescribe you the medication to take on the day of your dental appointment.
On the day of your appointment, you will orally take the sedative just about an hour before your projected dental work. You should have an escort to bring you to your appointment and take you home afterward.
By the time you are sitting in the dental chair, you will be completely relaxed and anxiety-free while your dentist works on your teeth.
What can I expect after my dental appointment?
Although many patients tend to drift off into a cozy nap during their dental treatment, they are completely conscious during their appointment. Many don't remember much, but the best part about this sedative is that you'll be right back to your normal self in just a few hours. No lengthy recovery time, excessive time off work, or other inconveniences.
Schedule Your Next Relaxing Appointment
Has calling to schedule an appointment to visit the dentist been on your to-do list for a while? It's time to face your fears in confidence with the help of our caring, compassionate dental team at Smiles of Valparaiso & Associates. Call us today to arrange an appointment.