Skip to Content
Comprehensive Dental Exams Essential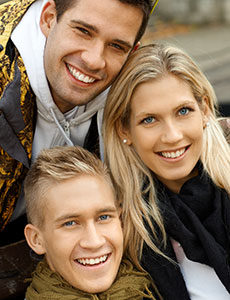 Question: "I changed dentists recently, and I had a great experience. The new dentist and his staff did the most thorough exam and cleaning I have ever had. Do all dentists do this kind of exam?"
Answer: I can't speak for all dentists, but it sounds as if the dental office you visited really did a great job for you. That is wonderful to hear. I have always felt that the "new patient examination" is the most important dental appointment that you will ever have. It helps to establish your relationship and sets the tone for future appointments.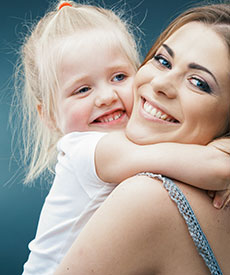 Ideally, the dental team will spend quite a bit of time asking you questions and listening carefully to your answers. Discussing past dental experiences, current concerns, and your goals for your oral health is essential to find out what kind of care you are seeking.
After getting to know you, discussing your dental and medical histories, and letting you know what to expect from the team during your visits, dental x-rays and digital photos are likely to be taken. Some dentists will even make impressions in order to create models of your teeth.
A thorough examination, including an oral cancer screening, periodontal and TMJ evaluations, and a close inspection of all of your teeth usually follow. Throughout this process, the dentist, hygienist, or assistant should carefully explain what they see and spend time educating you as to how to better care for your teeth and gums.
During the periodontal (gums and the bone that support your teeth) examination, a determination will be made as to what type of "cleaning" you will need and how much time it will take. Once the appropriate recommendation has been made, there may or may not be adequate time available to do a thorough job at the new patient appointment. Some patients will require much more time than has been allotted and will need to schedule another appointment or appointments.
If it has been quite a while since your last thorough examination and cleaning, you are more likely to have some level of gum (or gum and bone) disease. Depending upon the severity of the disease, patients may need multiple appointments and anesthetic to get the job done properly. Some patients may even require a referral to a specialist called a periodontist.
The most important thing is that your new patient examination is very thorough and that the dental team takes the time necessary to establish a positive relationship. Any attempt to rush through the new patient experience is detrimental to everyone. I am glad to hear that you had such a great experience.